YOUR ROLE AS A service ENGINEER
As with all good franchises, the Habcheck franchise is based on a proven model and a well developed system. Follow the system and you will be successful.
The role of a Habcheck engineer is to carry out habitation checks and other services on motorhomes and caravans. The video below explains what a habitation check is.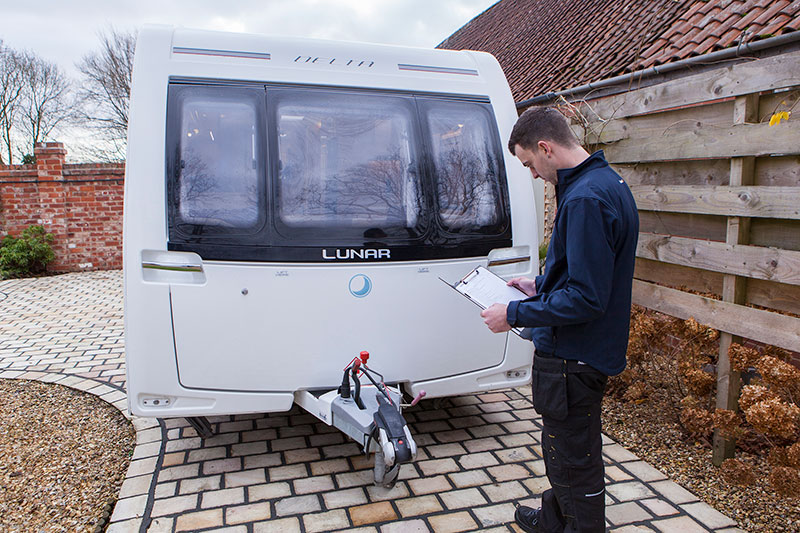 Our engineers follow a detailed checklist, carrying out a number of simple checks and ticking them off as they go. This checklist, along with the observations made, then forms the basis of the report that we provide to the customer.
It is important to note that we do not carry out any of the work or repairs that may be required as a result of our inspections. For the customer, this means they can rely on us to be impartial and not suspect us of trying to create work for ourselves. For you, it means your work focuses on the "Clean" side of the business – you are a qualified inspector, rather than a caravan repairman. Your customers respect you as such and rely on your advice.
A problem for many small business owners is that they can easily get bogged down in the administration and other non-productive aspects of running their business. Our goal is to help you concentrate on delivering the service and maximising your earnings. The other functions are provided by our support team. This includes central marketing, dealing with enquiries, sales, appointment making, diary management, re-bookings and managing relationships with professional bodies and suppliers.
If you haven't run your own small business before, don't worry. We will guide you through the start up process and take care of most of the ongoing administration and regulatory requirements. We really do want you to have the best of both worlds – the chance to build a high-income business without the usual problems of going it alone.